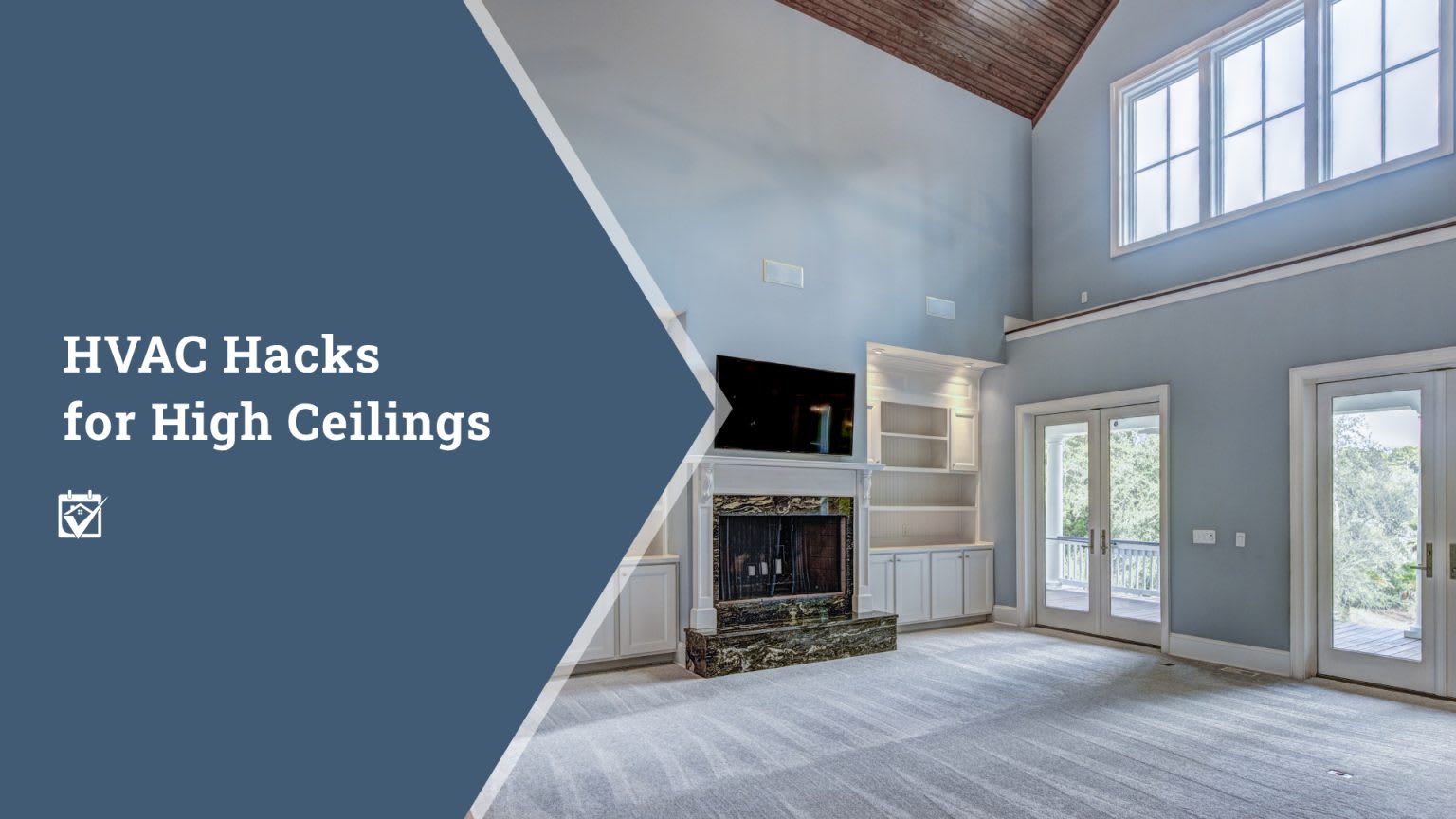 Many people like homes with high ceilings because of the spaciousness they convey and the vertical space they provide for hangings, artwork, and a variety of other items. There are a few drawbacks to high ceilings, though, and one significant one is how difficult they can make heating and cooling your home. If you aren't careful, those high ceilings that look so nice can result in a significant increase in your heating and cooling costs when compared to similar homes with lower ceilings. This doesn't mean that you're doomed to spend a lot on heating and cooling, however; there are a few things that you can do to make your HVAC system more efficient in your home even if you do have high ceilings.
Improve Air Circulation
One big thing that you can do is to get the air in your home moving by using ceiling fans or other types of fans. Even though the fans won't heat or cool the air on their own, they do move the hot or cold air around to provide a more comfortable environment overall. This can be especially important during the hottest parts of summer and the coldest parts of winter, as in both instances fans keep hot air from collecting up high and cool air from staying too low for you to really enjoy.
A whole-house fan can help in this regard as well, especially in the heat of summer. This type of fan will remove the hottest air from your home, which keeps your attic from heating up the rest of the house or trapping warm air. Once the days start cooling down, the fan can then be shut off and insulated to keep warm air from escaping.
Make Use of the System Fan
Most people keep their HVAC system on automatic, which uses the system fan to circulate air while the air conditioning or heater is on and then shuts it off afterward. Just like with ceilings fans, though, the system fan can help to circulate air even when the unit isn't actively heating or cooling the air. This circulation helps to eliminate stagnant, still air that can seem uncomfortable regardless of the temperature you're shooting for.
Turning on the system fan can be useful throughout the year, but it's especially useful during the summer when it's coolest near the floors. HVAC registers at the floor level will move that cool air higher into your home. The added air circulation also provides some benefit in winter too, helping to get heat out from around the high ceilings and down into the rest of the house. During the milder spring and fall, you can enjoy the added air circulation if you wish or simply switch the fan back to auto.
Consider Your HVAC System
If your HVAC system can't keep up even with additional air circulation, it may be that your unit is too exposed outdoors or simply isn't powerful enough to fully heat and cool your home. If possible, your HVAC unit should be in the shade for at least part of the day to keep its components as cool as possible even during the heat of summer. Installing a shade or awning over the unit can be one way to accomplish this, just so long as you don't use large supports or side pieces that could restrict airflow. If the unit is too small, though, there's not much that you can do other than installing supplementary air conditioning or heating solutions or upgrading the whole system.
If you're not sure whether you need an HVAC upgrade, HomeKeepr can help with this. You can connect with HVAC pros in your area who will help you determine whether your unit is the right size for your home and who can provide the maintenance necessary to keep it running smoothly all year long. Best of all, you can sign up with HomeKeepr for free.